Roofing Services in Yorkshire
Roofing Services in Yorkshire from Homeshield Group. Our Roofing Specialists are among the Best Roofers in Yorkshire. At Homeshield we cover a wide range of domestic and commercial roofing services. We are licensed operatives for the installation and supply of all guaranteed roofing services and systems. As a result, we cater for all.
From full roof installations to replacements and roof repairs. We cover all types of roofing ranging from flat roof refurbishments, felt roofing, and fibre glass roofing. Due to our extensive experience, we can provide long lasting quality solutions at affordable prices.
If you are looking for further information or want any advice, call us to see how we can help you with your roofing and guttering issues. Our specialists are always more than happy to carry out a free estimation and provide a no obligation quotation.
Many of the problems involving cases of damp can be traced to a failing in some aspects of the integrity of a property's roof or drainage. So if your property is experiencing some damp issues, a roof inspection may shed more light on any problems. If some damage has occurred to the fabric of the building such as broken roof tiles, blocked air vents, leaking pipes or blocked drains, damp may then become a problem. Hence, we offer a variety of preventative and remedied solutions to combat any roofing issues.
Our Roofing Services in Yorkshire include:
Repair Services. This includes broken or cracked roof tiles, leaking pipes, defective sealant around doors and window frames.
Gutter Cleaning Services. We ensure external roofs, gutters, down pipes and drains are clear from debris.
Refurbishments. New fibre glass roofs and flat roofs.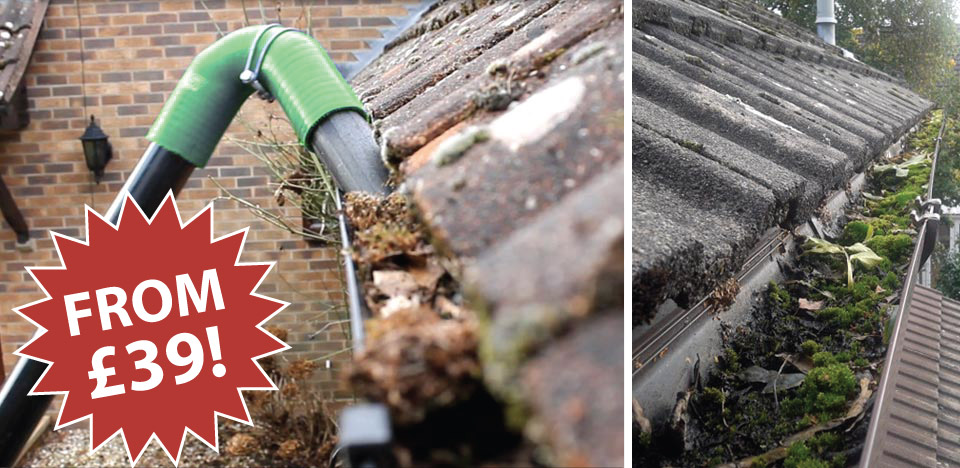 Roofing Services in Yorkshire: Fibre Glass Roofing
At Homeshield we also specialize in fibre glass roofing. Homeshield is your best stop if  you are looking for tough and durable all-weather resistant flat roofing services for your home. It is a very popular composite material to use. This is because not only is it very strong but also surprisingly light. It is a cost effective solution which will last for years to come and requires little to no maintenance. Our GRP fibreglass roofs guarantee you no leaks, no rotting, and are non-slip. Moreover it is easy to clean and maintain.